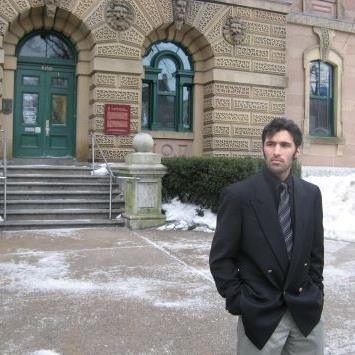 Asaf Rashid Law provides affordable and dedicated representation to clients in Toronto and surrounding areas in criminal defence, immigration and various civil matters.

Asaf Rashid has a history as a community organizer, who has fought for years alongside low income and working people for housing, better working conditions, to stay in Canada and against discrimination. Years prior to embarking on his legal career, Asaf worked as a director of the Nova Scotia Public Interest Research Group, which included campaigns in support of a Black community to fight for the closure and cleanup of a landfill placed in their community, for migrants in their struggles to enjoy the rights and dignity of Canadians, and justice for working people struggling to survive with growing economic inequality.
This desire for justice has continued into his legal practice.  Asaf is dedicated to helping clients effectively confront their legal challenges. Asaf takes to heart the importance of empowerment of his clients, working to ensure, to the best of his ability that his clients understand the legal challenges they are facing so that they can provide him with instructions that meet their goals. Asaf is dedicated to a client-centred approach.
Asaf Rashid works in association with Shane Martinez and Martinez Law