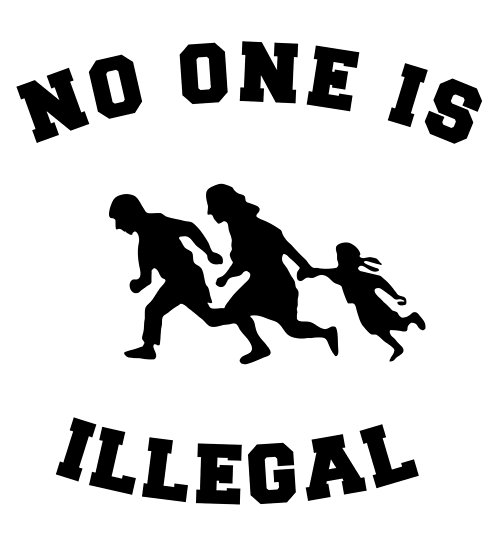 Immigration
NOTE: ASAF RASHID IS CURRENTLY ON A LEAVE FROM PRACTICE DUE TO TAKING ON OTHER WORK, AND UNABLE TO TAKE ON CASES. THIS NOTE WILL BE REMOVED ONCE HE RESUMES PRACTICE IN NOVA SCOTIA, WHICH WILL BE IN THE COMING MONTHS
Asaf Rashid is dedicated to providing quality immigration legal services. He has many years of experience as an activist, advocating for migrants to stay in Canada, and avoid deportation and detention.  In 2005, he marched from Montreal to Ottawa in a "status for all" march to support those fighting to stay in Canada and avoid deportations. He has literally gone the extra mile for those wishing to stay in Canada out of a commitment and belief that people have right to be here if they have built a life in Canada or are seeking refuge here.
Asaf can assist you in refugee claims, humanitarian and compassionate grounds applications, Pre-removal Risk Assessments, immigration detention hearings, sponsorship of spouses, children and other eligible family members, applications to come to Canada as a temporary resident, including as a student, worker or a visitor, and applications for citizenship. He will also assist with hearings that arise out of any of these claims or applications, including cases before the federal court. He will assist in other immigration matters on a case by case basis.
Immigration law is about permission to enter, remain in and leave Canada and the consequences of these decisions. Immigration law in Canada is governed by the Immigration and Refugee Protection Act, the Immigration and Refugee Protection Regulations and Citizenship Act.

People in Canada who are Permanent Residents (PRs) have to follow the required rules in order to keep their permanent residency, which include:
avoiding convictions for the most serious criminal charges;

staying in Canada for the required amount of time to keep your PR status active; and

not making any statements that are seen by Immigration, Refugees and Citizenship Canada or Canada Border Services Agency as trying to dishonestly gain any immigration status under the Immigration and Refugee Protection Act for yourself or anyone else
People in Canada as Temporary Residents (TRs) include visitors, students and workers. TRs always have a limited amount of time to stay in Canada and specific permissions on what they can do in the country. For students and workers, you are limited in where you can study and where you can work, which will be indicated in your student or work visa. For a visitor, you are expected to be a visitor and only for the purposes you applied, and for which you were approved. You are expected to leave by the end of your visa, and you are not allowed to do any work or study unless you received specific approval to do so. TR's can extend their stay in Canada though new applications.
An immigration matter may be more complex than you may think and may require some legal strategy and argumentation for you to accomplish your immigration goals. Please contact Asaf if you would like to book an appointment. He offers a free phone consultation for up to a half hour. 
Price
The prices for each kind of immigration matter (ex, refugee claim, spousal sponsorship, federal court hearing, etc) will be by flat (block) fees, unless it is especially complicated, which may increase the cost. Asaf also has the discretion to reduce the fee or take on pro bono cases when it is affordable to do so and he believes the case is of utmost importance.  Other arrangements can be discussed, including payment plans. Asaf Rashid aims to make his services affordable.
Immigration block fees (does not include HST)
| | |
| --- | --- |
| Matter | Flat fee |
| Refugee claim | $3,000 |
| Pre-Removal Risk Assessment | $1,500 |
| Humanitarian and compassionate claim | $4,000 |
| Spousal sponsorship | $4,000 |
| Super visa | $2,000 |
| Visitor visa | $750 |
| Work permit | $1,000 |
| Detention review | $750 |
| Admissibility hearing | $2,000 |
| Rehabilitation application | $2,000 |
| Temporary resident permit | $2,000 |
| Authorization to return to Canada | $1,500 |
| Federal Court judicial review | $5,000 |